This is a reposting of an article from La Via Campensina: International Peasant's Movement. Please visit their website for more information.
El Salvador has had the highest rate of femicide in the world, with 2, 250 femicides between 2010 and 2013. Guatemala has the third and Honduras the seventh highest rate of femicides.   In Guatemala, only 2% of murdered women's cases were investigated in 2013 and likewise in Honduras less than 2% were investigated.  For cases that somehow make it to court in Guatemala, 90% of defendants are not convicted. It is much the same in El Salvador.  In 2014 alone, between January and October, over 300  bodies of young women between the ages of 12 and 18 years old have been found in unmarked common  graves.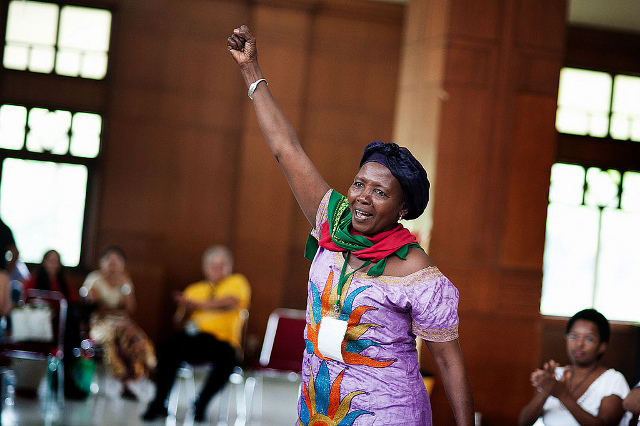 Femicide is the violent and deliberate murder of a woman, and is a crime, but many national governments do not specifically define such murders as a crime in their criminal codes.  Thus, femicide  is difficult to prosecute through the justice system of many states.  Stories of thousands of women and girls who have been murdered and then discarded like rubbish in alleyways, city streets and dumpsters continue to make headlines. The victims of femicide often show signs of torture, rape, or breast and genital mutilation and dismembered body parts.